Thor's Hard Cider Story
Thor's Hard Apple Cider
One evening, a few Aamodt family members were debating our favorite local craft brews. We all agreed they were far better than ho-hum mass market beers. Then, we started thinking: What if we could do the same thing for hard apple cider? Late last fall we put the plan into motion. After harvesting the last of the apple crop, we put our traditional cider press into action for a whole new purpose: creating our own traditional hard ciders. We branded it Thor's Hard Cider—after Thor Aamodt, our great-grandfather and founder of Aamodt's Apple Farm.
As fourth-generation apple farmers, we Aamodt's know our apples. And it turns out we have a natural ability to blend really great hard cider brews. Amazing things happen when you toss some Minnesota Honeycrisp mixed with tart Haralson and a few other varieties into the press—and then let the natural fermentation process do its magical thing.
Thor's Hard Cider is authentic. Most mass-market hard ciders begin with preserved apple juice concentrate. Thor's is made from fresh-pressed, full-strength, locally-grown apples with no preservatives. The entire process happens at our Stillwater, MN orchard. The apples are grown, harvested, pressed and brewed at Aamodt's Apple Farm.
The History of Thor's
Thor Aamodt started Aamodt's Apple Farm 69 years ago. He was a bit of a dreamer and always looking for ways to make the orchard better, different and more fun. We're proudly keeping that tradition. Christopher and Andreas Aamodt, are the master brewers behind Thor's Hard Cider.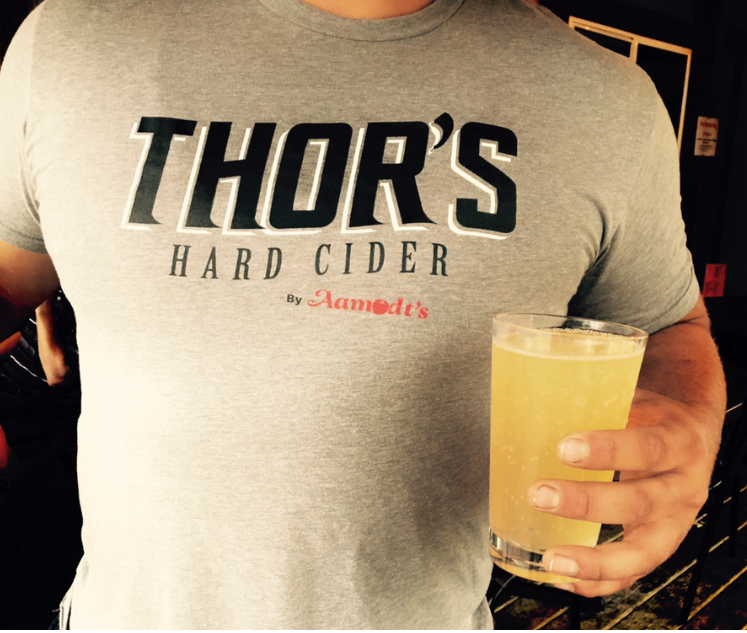 Why Thor's Hard Cider
Thor's Hard Cider is:
Gluten Free
O added sugars
All natural pure hand pressed apple juice
Pressed on site at Aamodt's Apple Farm
No concentrates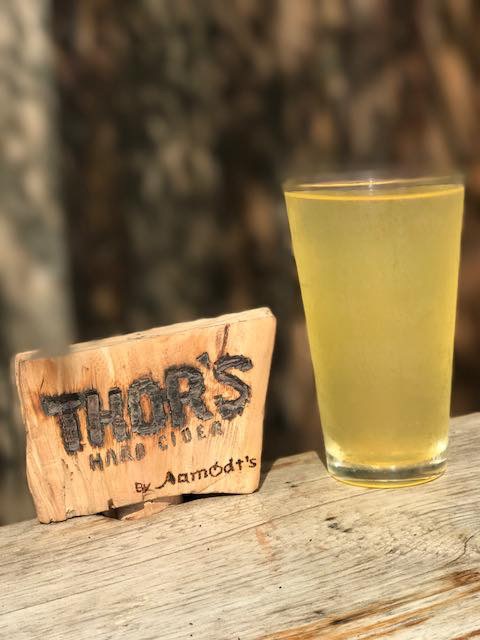 Availbility
Thor's Hard Cider will be available at Aamodt's Apple Farm by the glass and bottle purchase again in August in 2018.
Thor's Hard Cider is available at The Velveteen, the new speakeasy in downtown Stillwater.
Thor's Hard Cider is available at Cozzie's Tavern & Grill and Whitey's Bar both in Stillwater, Minnesota.
Check us out on Facebook @thorshardcider