What's In The Apple Barn Today
We have Minnesota Honeycrisp, Haralson, Pazzaz, Sweet Riverbelle, Sweetango, Cortland, McIntosh Apples available in the Apple Barn today!
Pick Your Own
Today pick your own apples are Haralsons. Hours for picking are 10:00AM to 5:00PM
Apple Varieties
Apple Barn open daily 10:00AM to 6:00PM. Pick your own apples (when available) 10:00AM to 5:00PM
Get Directions
Aamodt's Apple Farm
A Minnesota Apple Orchard Tradition
Here in the St. Croix Valley, the climate and land are ideal for growing apples. That's why the Aamodt family chose this picture-pretty site to start our apple orchard back in 1948. Today we offer all of Minnesota's favorite local apples: Honeycrisp, SweeTango, Haralson and more. You can taste them all inside our vintage 1880s Apple Barn. (When they're available, of course.) Want to pick your own apples? Check above to see when our trees are ready for picking. We are on Mother Nature's schedule.
In the peak of fall, the orchard buzzes with family activities: wagon rides, the Honeycrisp Express, and a little farmyard of crazy goats. We share our land with Saint Croix Vineyards. A trip to Aamodt's is fun for grownups, too!
Our Apples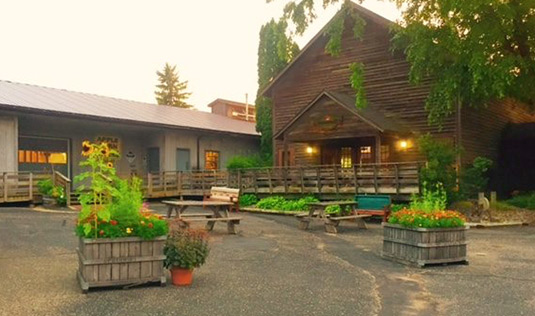 Easy to Get to!
Our apple orchard is close to the Twin Cities, near historic Stillwater, MN. We're just 20 minutes from St. Paul, 30 minutes from Minneapolis.
6428 Manning Avenue, Stillwater, MN 55082
Open Daily 10:00am To 6:00pm, August through December
Pick your own apples (when available) 10:00AM-5:00PM