Jo Ann Aamodt's Apple Crisp
Apples:
2 cups sliced apples
3/4 cup sugar
2 Tablespoons flour
Topping:
1/4 cup oatmeal
1/4 cup brown sugar
1/4 cup shortening or butter
1/4 cup flour
Directions:
Mix apples, sugar and flour together and put in greased 9 in. pan.
Mix topping ingredients until crumbly and spread over apples.
Bake in 350-degree oven for 40 minutes.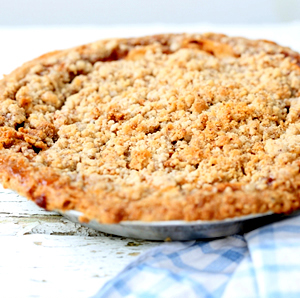 Quick Recipes
Quick Baked Apples
One apple = 1 serving
Hollow out the core of one good baking apple, such as Haralson.
Fill the hole with 1 Tbsp. brown sugar, topped with 1 tsp. butter.
Place in a microwave safe glass dish, cover. Cook on high for approximately 5 minutes.
Quick Apple Sauce
Peel and slice 6 apples, such as Haralson.
Place in a microwave glass dish and toss with sugar and cinnamon, to taste.
Microwave on high approximately 5 minutes, until apples are tender. (Stir once after 2-1/2 minutes.)
Mash with a fork or puree in a food processor, if desired.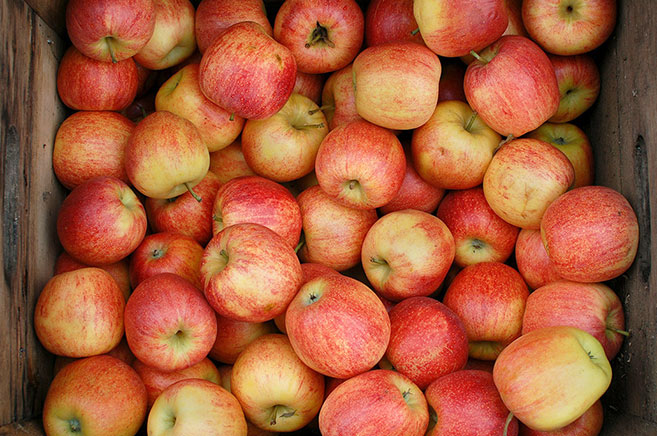 Apple, Cinnamon and Walnut Oatmeal
Follow the package instructions to make 2 servings of either regular or quick cooking oatmeal on the stove or in the microwave.
Before cooking, add one apple diced into ½-in. pieces and 1 Tbsp. walnuts.
Top with sugar and cinnamon or brown sugar, if desired.