Create a Unique Event,
Join the Festivities!
Bring your company out to enjoy the festive atmosphere at Aamodt's Apple Farm! Whether you want the event to be a family affair or just for employees, Aamodt's is a fun place to host a fall corporate event.
Our Orchard Activities Offer Something for Everyone
Pick your own apples (when available)
Jump on a hay wagon ride
Stop by the goat farm
Visit the old Apple Barn
Enjoy the fresh fall air!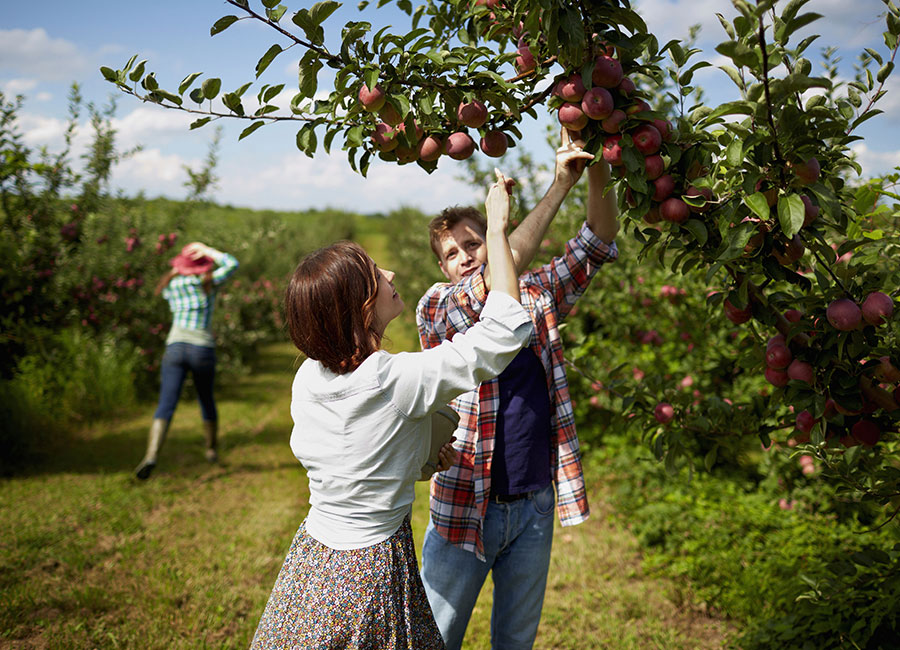 Saint Croix Vineyards
The on-site winery adds a unique twist to the orchard experience. The tasting room offers a selection of wines that are made right here at the orchard. You can even enjoy a glass of white or red while strolling through the orchard and vineyard. Winery tours are also available, please schedule in advance.
Learn More
Let's Eat
Everyone loves an all-American lunch featuring Aamodt's Apple Brats, cider and apple pie. Aamodt's bakery offers a variety of tasty treats: apple cider doughnuts, muffins, apple oatmeal cookies, caramel apples, Honeycrisp sundaes, cider floats, hot dogs…and freshly-picked apples!
**All food items are individually priced starting at just 75 cents.
Learn More
Event Details
Activity Hours
Check our Activities Calendar to verify which activities will be available during your event. We do not reserve picnic tables, first come/first served basis for all events.
Pricing
Corporate groups may pay for activities in advance. Simply let us know what activities/food items you want to include and we can pre-arrange, pre-approved coupons that you can provide to your guests . Please call for additional information. (Prices are per person.)
Hay Wagon Ride – $3
Apple Picking – August-Late September, when available, price varies
Lunch items (apple brats and hot dogs) and snacks (apple desserts, apple & cheese tray, Honeycrisp salsa and chips, etc.)  – call for pricing
Wine tasting and vineyard tours – Contact Saint Croix Vineyards at (651) 430-3310 or info@scvwines.com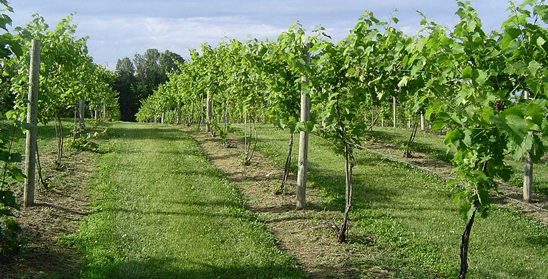 Considerations
The apple farm is tons of fun, and that's why it can get very busy on peak season weekends. Up to 20,000 people can visit the orchard on a single Saturday or Sunday from mid-September through early October. Weekdays are much quieter and may be a nice alternative to consider. Be sure to arrive early to secure picnic tables as we are unable to reserve space for groups. Wagon rides and other activities are first-come/first-served. Sorry, no outside food is allowed into the orchard.