School Tours
School groups visiting Aamodt's Apple Farm will learn about agriculture, sustainability, healthy eating and history. It's a fun and educational field trip that's most enjoyed by children ages four through third grade. School tours are available every Tuesday, Wednesday and Thursday beginning right after Labor Day and ending the first week in October.
The basic guided apple farm tour takes approximately one hour; groups of more than 25 students and adults should allow an hour-and-a-half. Apple Farm school tours run rain or shine. Make sure kids come to the orchard dressed to stay warm and dry outdoors.
Teachers: Our 2017 School Tours are all booked up for year. We will be taking reservations for the 2018 season in August of 2018.*
*Treasure hunt can not be combined with school tours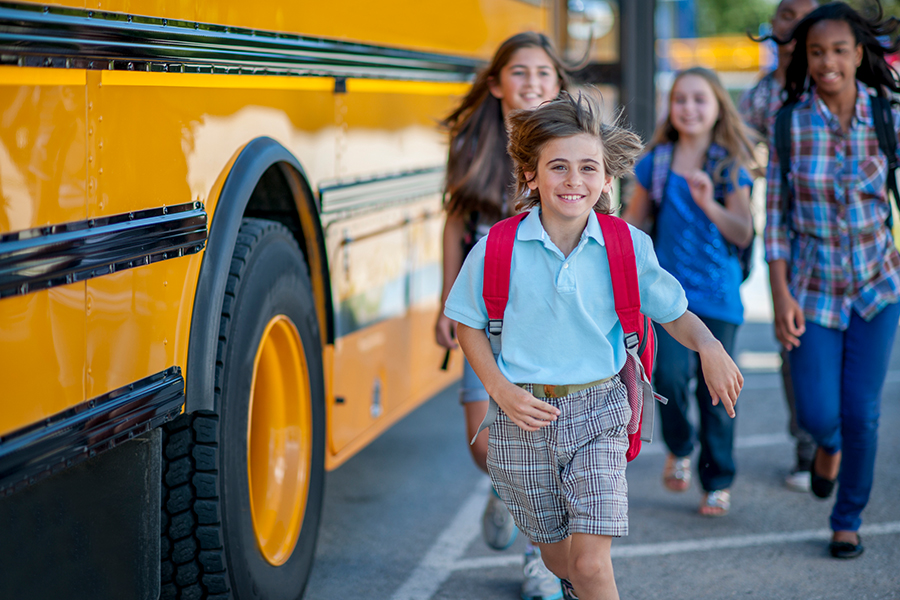 Basic Tour
$4.00 per child and adult non-teacher chaperone
Children hop on the tractor-pulled hay wagon for a ride into the apple orchard where they learn how to pick an apple without damaging the apple tree! The tour continues inside the 100-year-old Apple Barn where they'll step inside the huge apple cooler, wander past the antique kitchen, and watch bees making honey through our live bee observation window.
Snack
$1.00 per child and adult non-teacher chaperone
Enjoy a yummy apple cider doughnut and a glass of cider at the end of the tour.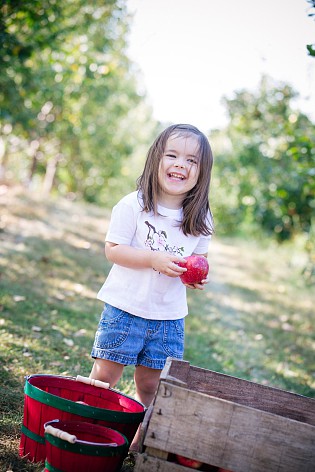 Senior Tours
Free Admittance!
Bus tour groups are welcome anytime! Be sure to allow enough time to visit both the apple orchard and the winery.
Weekends:
No reservations are necessary; we're always prepared for groups on Saturdays and Sundays.
Weekdays:
Please call ahead to let us know when you expect to arrive so we can prepare to offer your group the best possible experience. You'll be asked to provide the following information when you call:
Date and arrival time
Number in group
Contact person and phone number/e-mail
Whether or not your group would like pie, ice cream, coffee, cider, etc. (Generally, individuals purchase food on their own, but arrangements may be made if you prefer to make one group payment.)