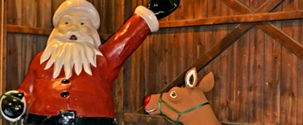 The ginormous 15 ft. tall Santa from Stillwater's famous House of Santas has found a cozy new home inside our Apple Barn. He's brought Rudolf along, too. Come see our new Santa display and enjoy a complimentary glass of warm cider. It's a great family photo op!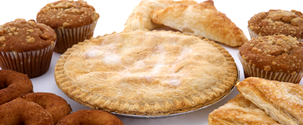 The Aamodt family has been selling apple pies almost as long as we've been growing apples. The pies we sell today are based on recipes that have been handed down from generation to generation.  Our exclusive Sour Cream Apple Pie, a recipe from Billi Jo Aamodt's grandma, is a customer favorite. Call to reserve yours for the holidays.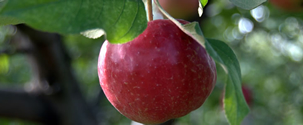 Choose from Fresh Honeycrisp, Haralson, Regent or Keepsake Apples or one of our Orchard Gift boxes, which includes other goodies.
Just a short drive away!
Our apple orchard is close to the Twin Cities, near historic Stillwater, MN.
We're just 20 minutes from St. Paul, 30 minutes from Minneapolis. Click here for directions.