Holiday Fun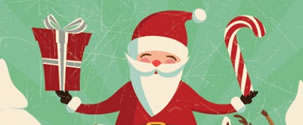 To celebrate our 65th Anniversary, Aamodt's is starting a new holiday tradition this year. We hope your family will join us for some good old-fashioned holiday fun. Stay tuned…we'll be announcing some really BIG news very soon. (Ho, ho, ho!)

Family Favorites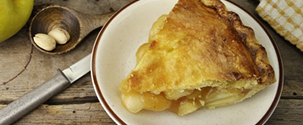 Wrap up your family dinner with a slice of freshly baked apple pie.  Available ready-to-serve from our bakery ovens, or frozen to bake fresh at home. By popular demand…Sour Cream Apple Pies are back for the holidays!  Call ahead to order for pies for Thanksgiving.

Minnesota Fresh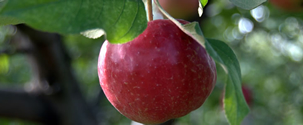 Visit Aamodt's picturesque apple orchard in Stillwater, Minnesota, for sustainably grown local apples—including Minnesota Honeycrisp, Haralson and new RiverBelle apples.
Now Open for Our 65th Season
A trip to Aamodt's Apple Farm is always a special event. Our apple orchard has been a fall tradition for Twin Cities families since 1948. Learn more about our history as a family owned and operated business.
24-Hour Information: 651-439-3127
Call for current apple varieties, events and more.
Just a short drive away!
Our apple orchard is close to the Twin Cities, near historic Stillwater, MN.
We're just 20 minutes from St. Paul, 30 minutes from Minneapolis. Click here for directions.