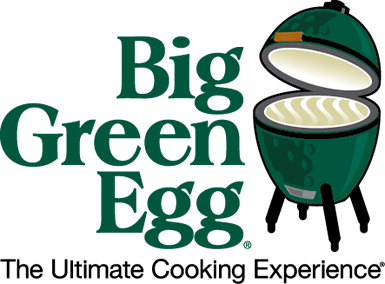 Aamodt's Second Annual Apple Harvest EGGfest
Saturday, October 18th, 2014
Congratulations to the winners of the 2013 People's Choice Award!
First Place and winner of a Big Green Egg goes to Mark Verplaetse for his Apple and Wild Rice-Stuffed Pork Tenderloin! View Mark Verplaeste's Winning Recipe Here (PDF) View Gary Borchardt's Winning Recipe Here (PDF) Save the date for the Second Annual Apple Harvest EGGfest, tentatively scheduled for October 18, 2014.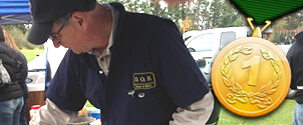 1st place 2013: Mark Verplaetse
Recipe: Apple and wild rice-stuffed pork tenderloin.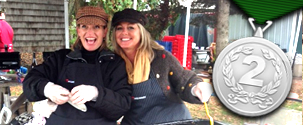 2nd place 2013: Preston Zacharias
Recipe: New York Strip Roast in wine sauce (made using a St. Croix Vineyards red), delivered on a garlic baguette.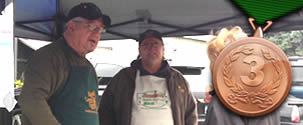 3rd Place 2013: Gary Borchardt
Recipe: "K-9 Chicken" apple wood smoked chicken thighs.
Images From Aamodt's 2013 Apple Harvest EggFest